Cross Design Specifics: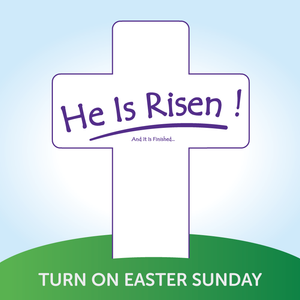 Material: The Easter Cross is made of coroplast.
---
Size: The dimensions of the Easter Cross are 18" wide, 23" tall. Not too big, Not too small!
---
Stakes: Each cross comes with two metal stakes that are inserted into the bottom of the cross. The stakes hold the cross firmly in the ground.
---
How durable? The cross was manufactured to last a LONG time. I still have mine from 2005.